HVAC airflow problems are not just frustrating but cost you money. Have you ever noticed your air conditioning system blowing weak air? Or maybe one room in your house is a lot hotter than another? That means your HVAC unit isn't working as intended. There are many causes as to why your heating and cooling system is experiencing issues. From clogged air filters to leaks in your ductwork, it can be hard to pinpoint the root cause of your airflow problems. Luckily, with the help of an HVAC professional, they will be able to examine your ductwork and fix your HVAC system in no time. If you are experiencing problems with your HVAC unit, here are some common HVAC airflow problems and how to avoid them.
For over 40 years, Polar Bear Mechanical has been helping the residents and business owners of Colorado Springs maintain efficient HVAC systems. From furnace repairs to boiler services, our HVAC experts have the necessary knowledge and resources to help you with your HVAC needs. One of the ways we enjoy helping our customers is by educating them about different HVAC issues to help them learn how to take care of their HVAC systems. One of the most important topics we teach at Polar Bear Mechanical is how to avoid common HVAC airflow problems.
Our HVAC professionals at Polar Bear Mechanical have compiled a list of the most common airflow complications and how to fix them to help your HVAC system run smoothly.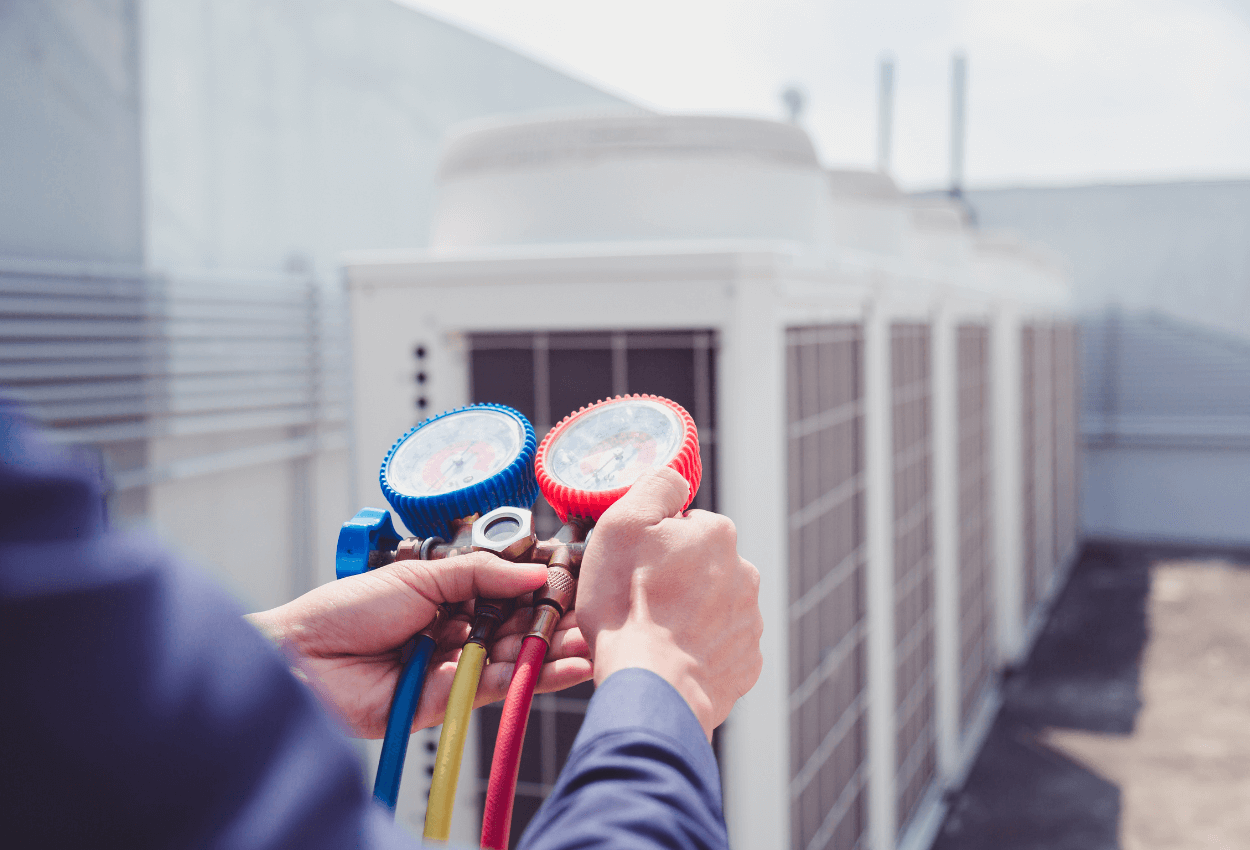 Signs of Weak HVAC Airflow
If your home or business has HVAC airflow problems, you will probably notice issues with your air conditioning system. You may feel that rooms are hotter than others or your vents have no air blowing from them. If you notice temperature or pressure differences in your home or business, this means you have HVAC airflow problems. Signs of weak HVAC airflow include:
Hot and cold spots
Signs of leaking
Weak or no airflow from your vents
Pressure imbalances
Blowing hot air
Common HVAC Airflow Complications
One of the most common malfunctions in heating and cooling systems is airflow problems. To ensure your air distributes throughout your space, you must make sure your HVAC system is free of potential issues that may restrict airflow. Some of the most common HVAC airflow complications include:
1. Clogged air filters
Any air that circulates throughout your space passes through your air filters. If your air filters haven't been changed in a long time, they can become clogged. Clogged air filters severely affect how much air can flow through your system. Therefore, it's essential to check your air filters and change them on a regular schedule to help ensure proper airflow into your space.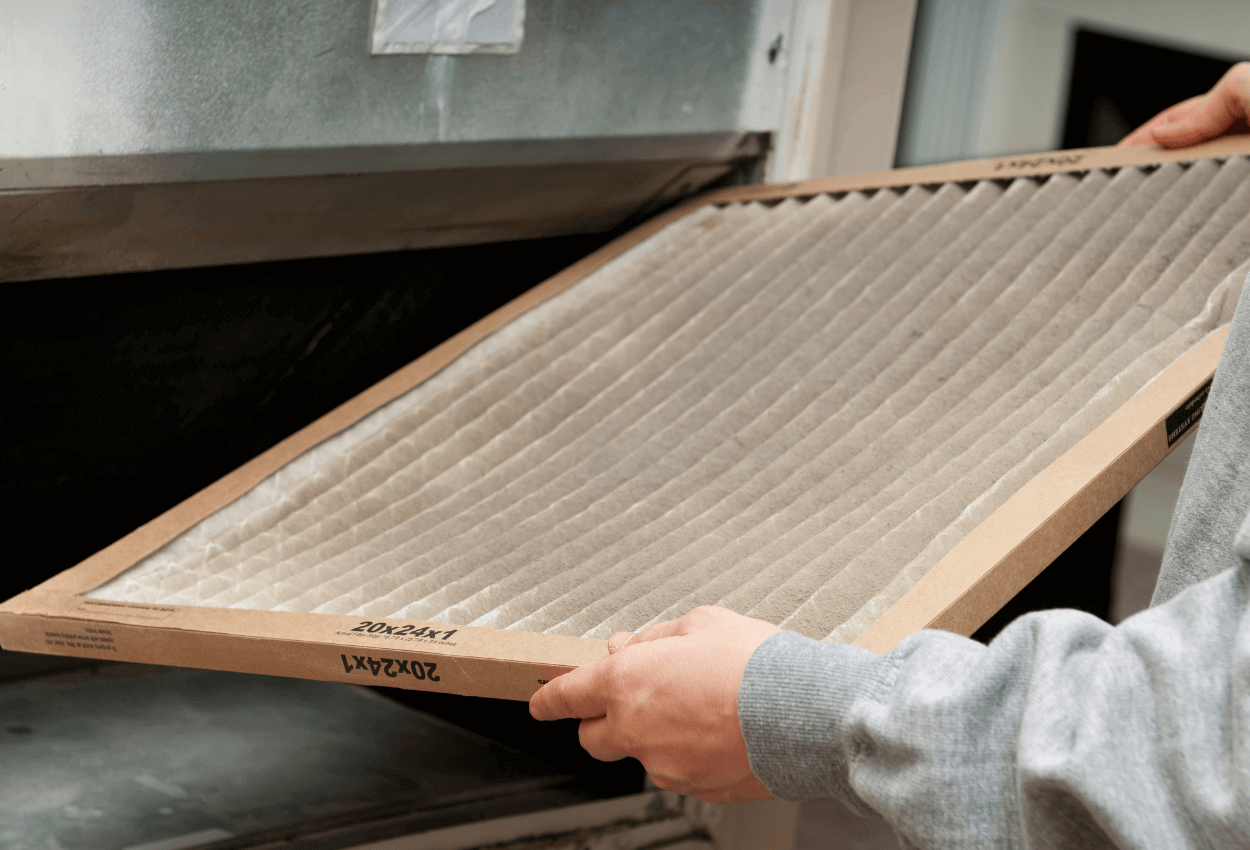 2. Closed supply vents
Have you ever closed an A/C supply vent in a room? Well, this can be detrimental to the airflow throughout the rest of your home. Closing your supply vents causes the airflow in your space to become unbalanced, which forces too much air into certain rooms. You should always keep your supply vents open to avoid causing this airflow imbalance throughout your home or business.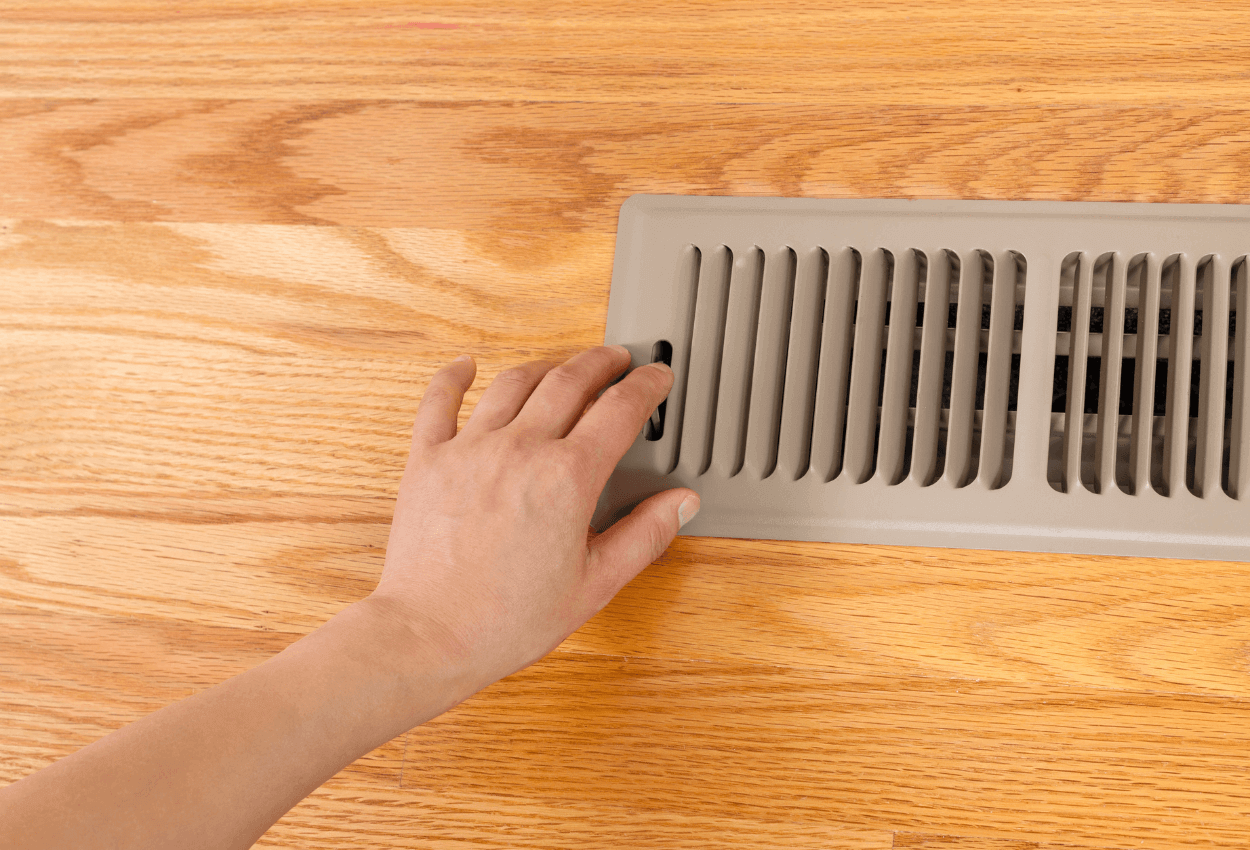 3. Ductwork leaks
As time goes on, your air duct system can develop leaks. Ductwork leaks are one of the biggest culprits in a building's energy loss because air is lost through these leaks. If your air duct system is getting older and you're suspicious of ductwork leaks, make sure to contact an HVAC professional and ask them to inspect your ductwork.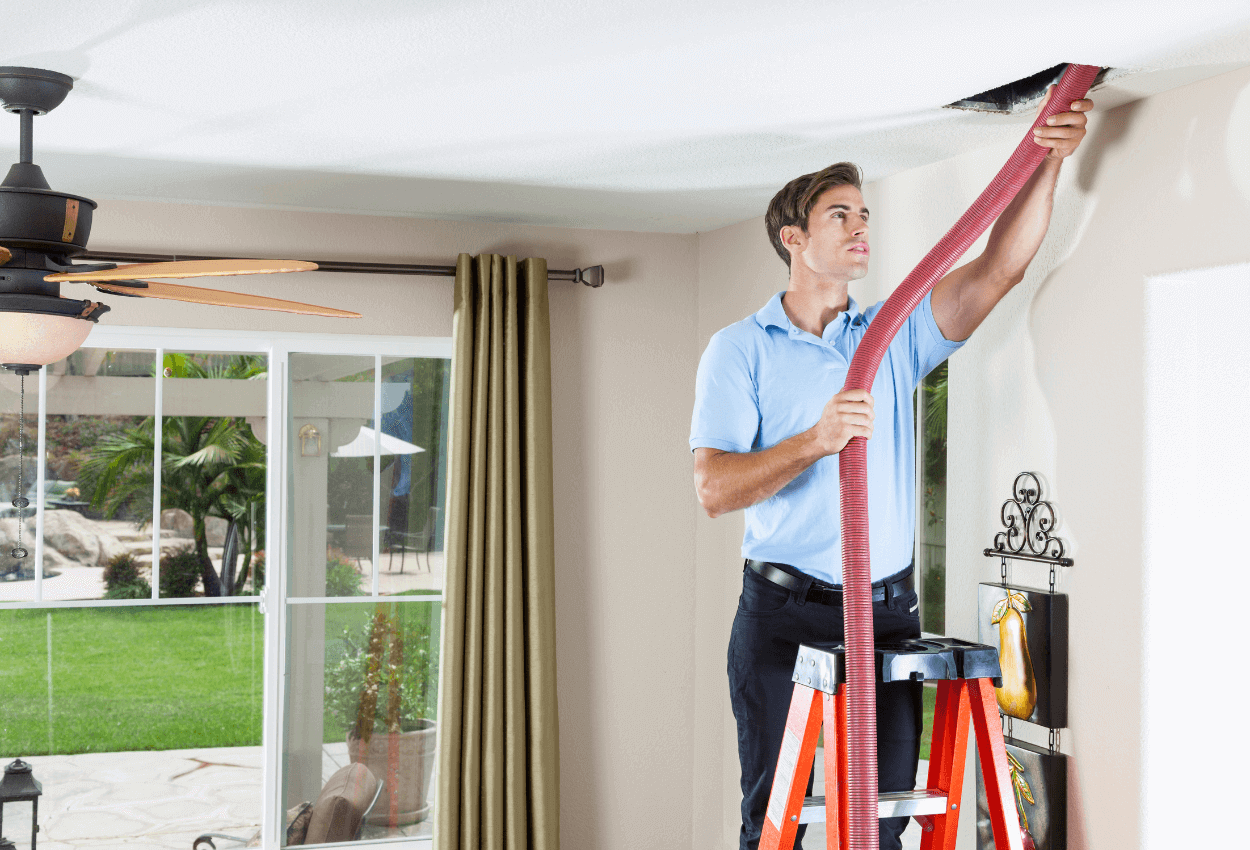 4. Low refrigerant
Another common reason for airflow problems is a refrigerant leak. It's important to schedule regular air conditioning maintenance appointments because they allow HVAC technicians to check your refrigerant levels and ensure your system is operating efficiently.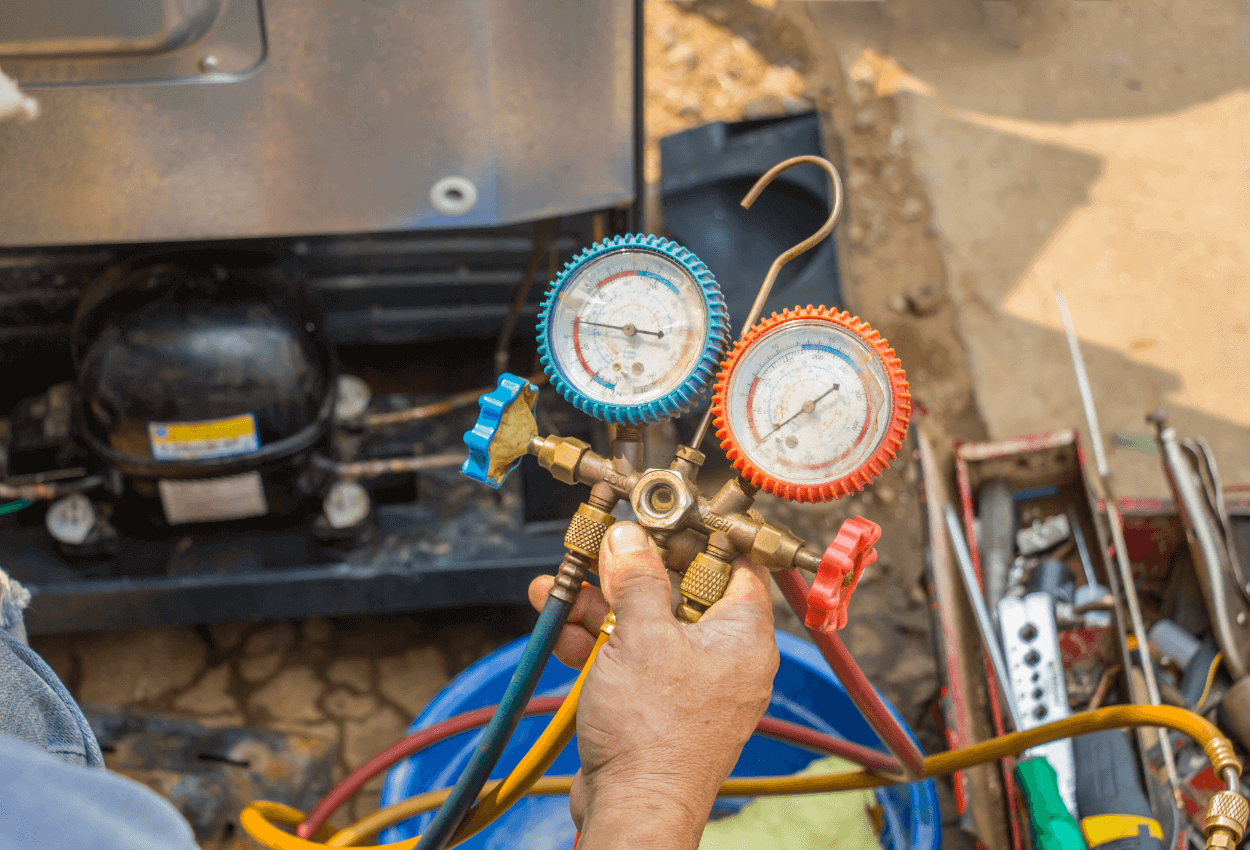 5. Wrong-sized system or ductwork
An oversized or undersized HVAC system will not properly cool or warm your space. Oversized units will not provide the correct airflow into your home or business because they turn on and off more frequently. Undersized units won't be able to sufficiently cool or warm your space. Similarly, ductwork that is too large won't be able to maintain air pressure and flow, whereas ductwork that is too small will create uneven airflow throughout your space.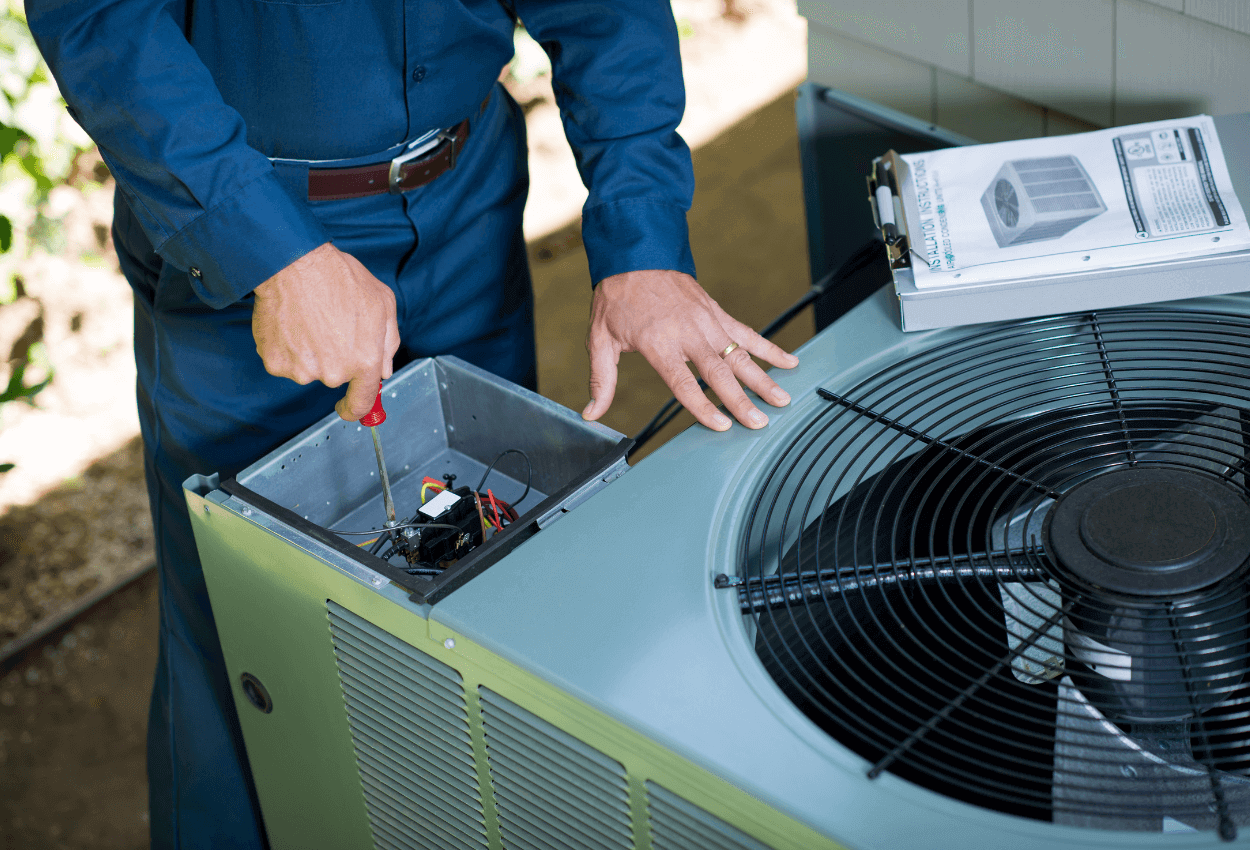 6. Debris in the HVAC unit
Debris, such as leaves and sticks, can get stuck in your outside HVAC unit. That means that your system will need to work harder. As a result, your HVAC unit can overheat and become damaged due to a lack of airflow. Always regularly check and clean your HVAC system to ensure this does not become a problem.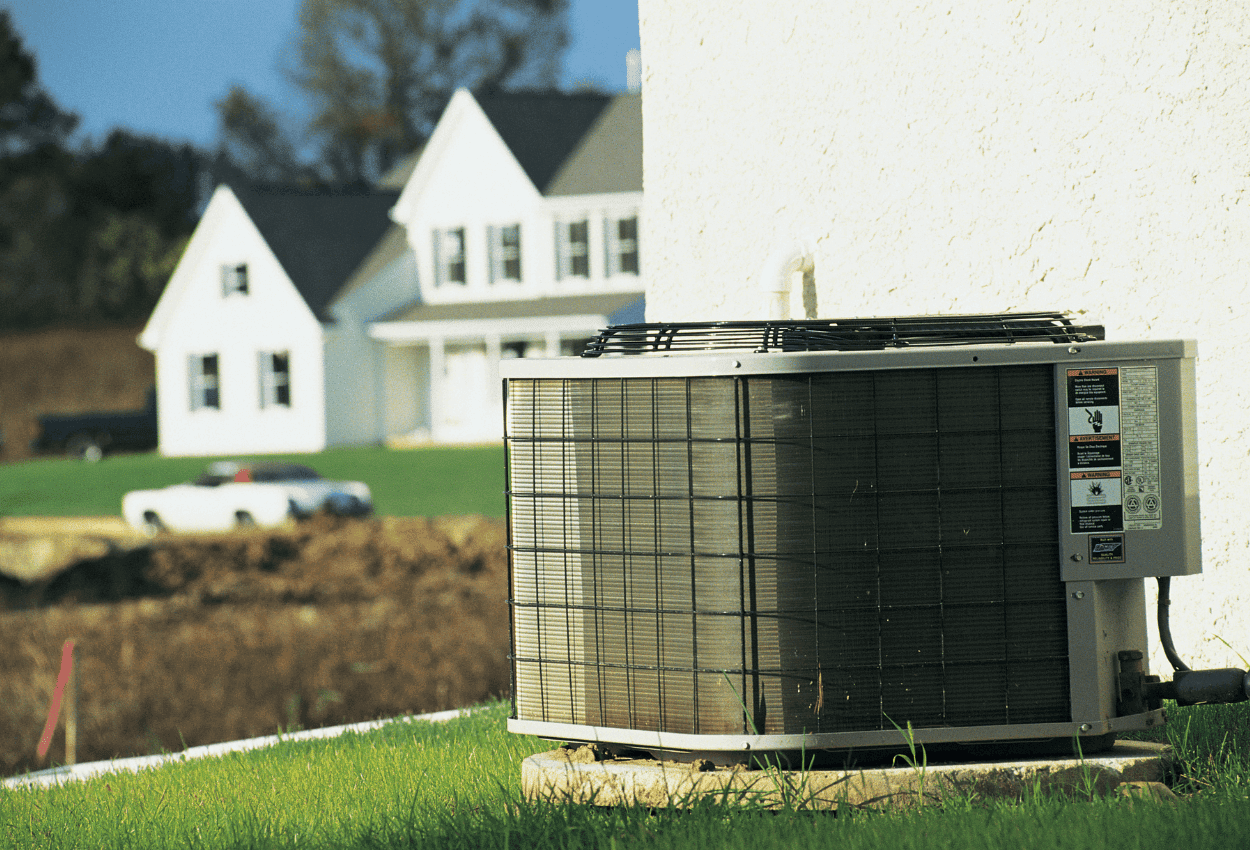 7. Incorrect thermostat
If your thermostat is not calibrated correctly or broken, this can impact your HVAC airflow. You may also have a battery-operated thermostat that just requires new batteries. Otherwise, you should check your thermostat is working by using a thermometer to check the inside temperature of your home. If your thermostat and thermometer do not match up, your thermostat will need to be calibrated correctly or fixed.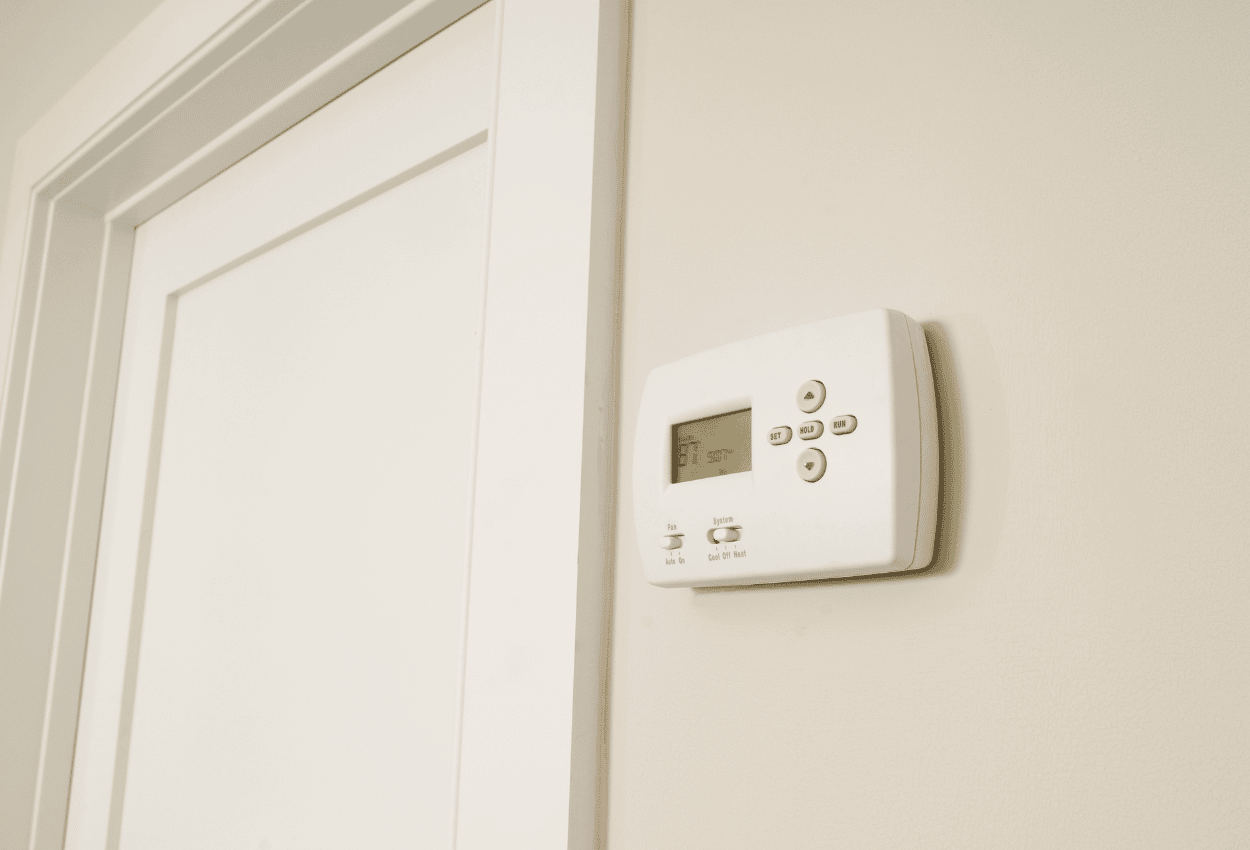 8. Broken A/C blower
The A/C blower pushes cooled air into your space. When this part breaks, you will notice weak HVAC airflow. A buildup of dust, dirt, and other debris on your blower blades can also cause your A/C blower to malfunction. If this is the case, turn off your A/C, open your indoor air conditioning unit, and carefully clean the blower blades.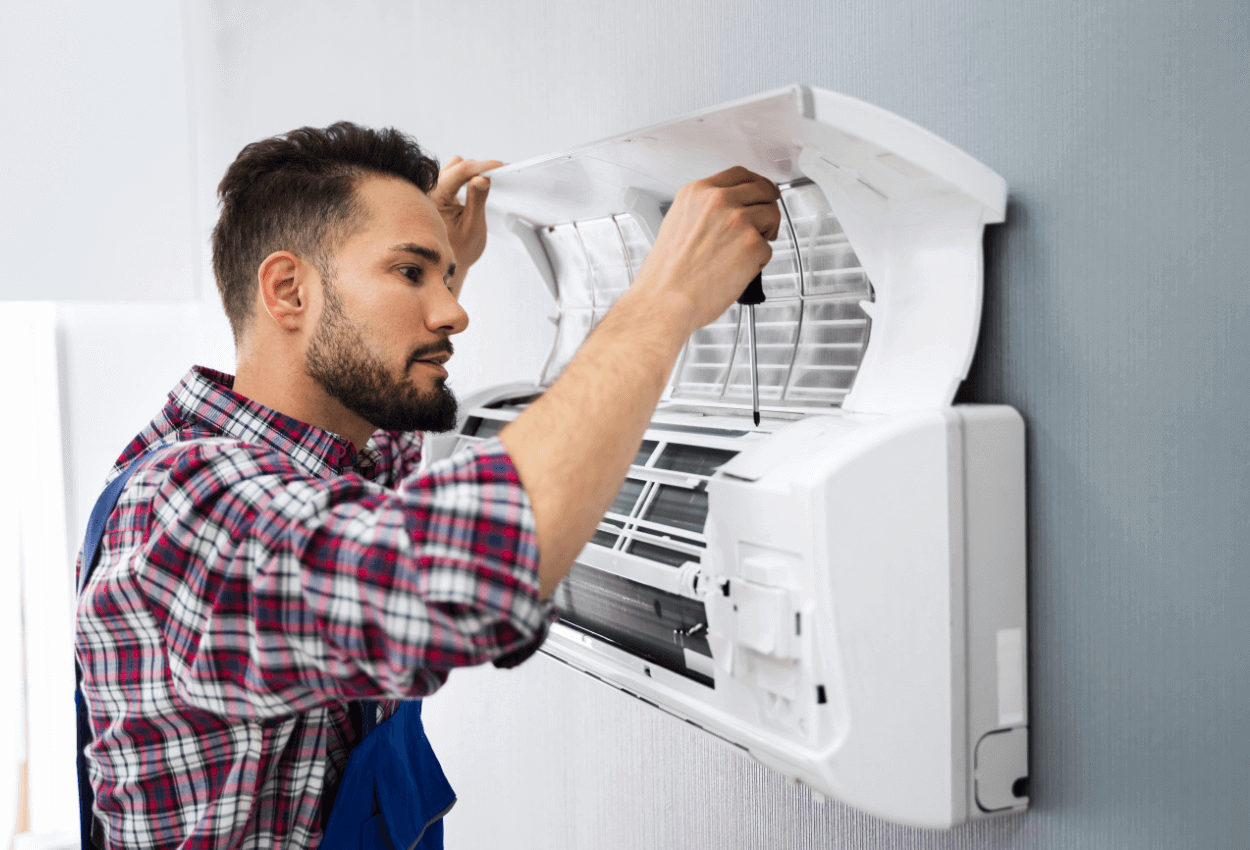 9. Dirty A/C coils
Your HVAC unit cools the air in your home using cold evaporator coils. Air passes these coils and heat is transferred. However, these coils can become dirty over time. Dirty A/C coils mean heat is not transferred, so your system has to work extra hard to cool your home. Over time, your system can begin to fail. A/C coil cleaning is a delicate process that should be left up to HVAC professionals.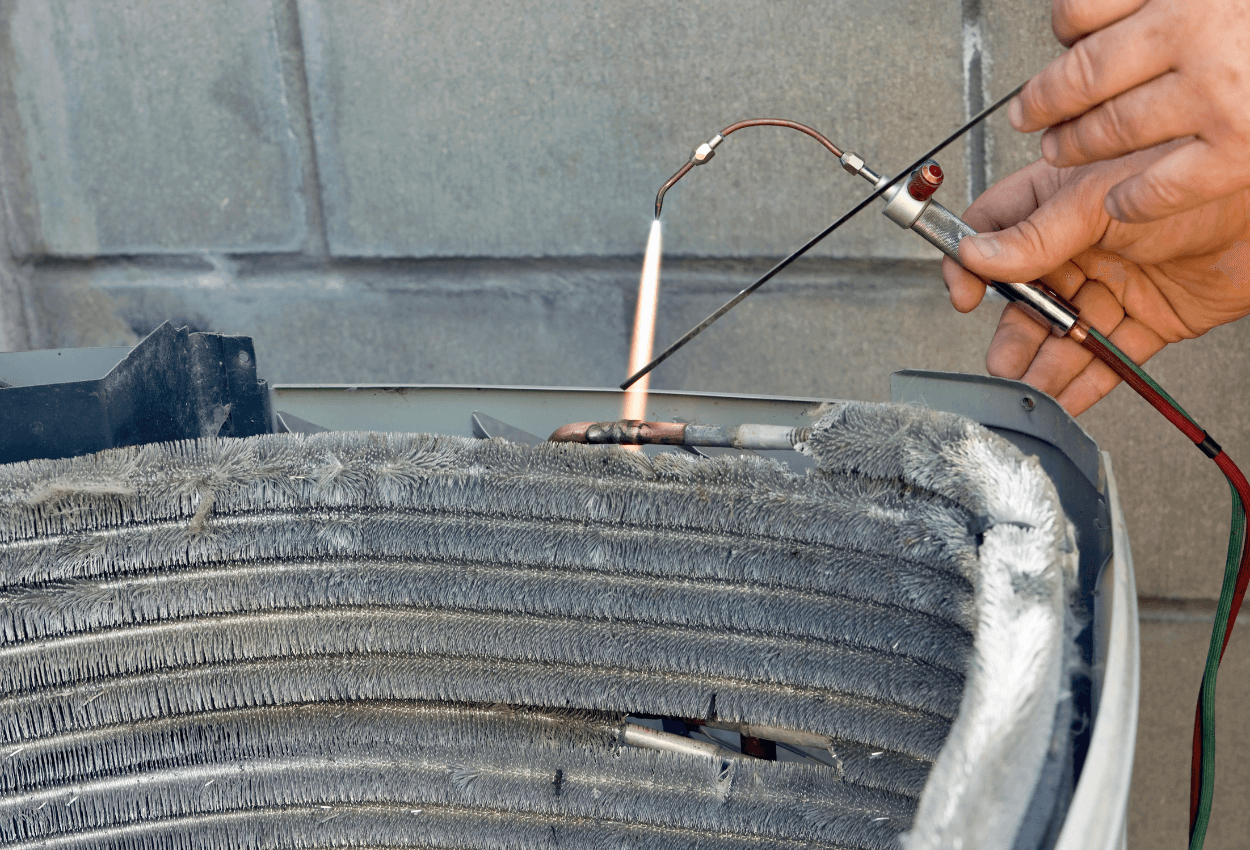 10. Old HVAC system
If your HVAC system has a significant decrease in its airflow, it may be time to replace it. Remember that HVAC units last between 10 to 15 years. As such, it may be time to get a new system if you have had your HVAC unit for a long time. However, you should always have an HVAC technician look at your unit extensively before deciding to replace it.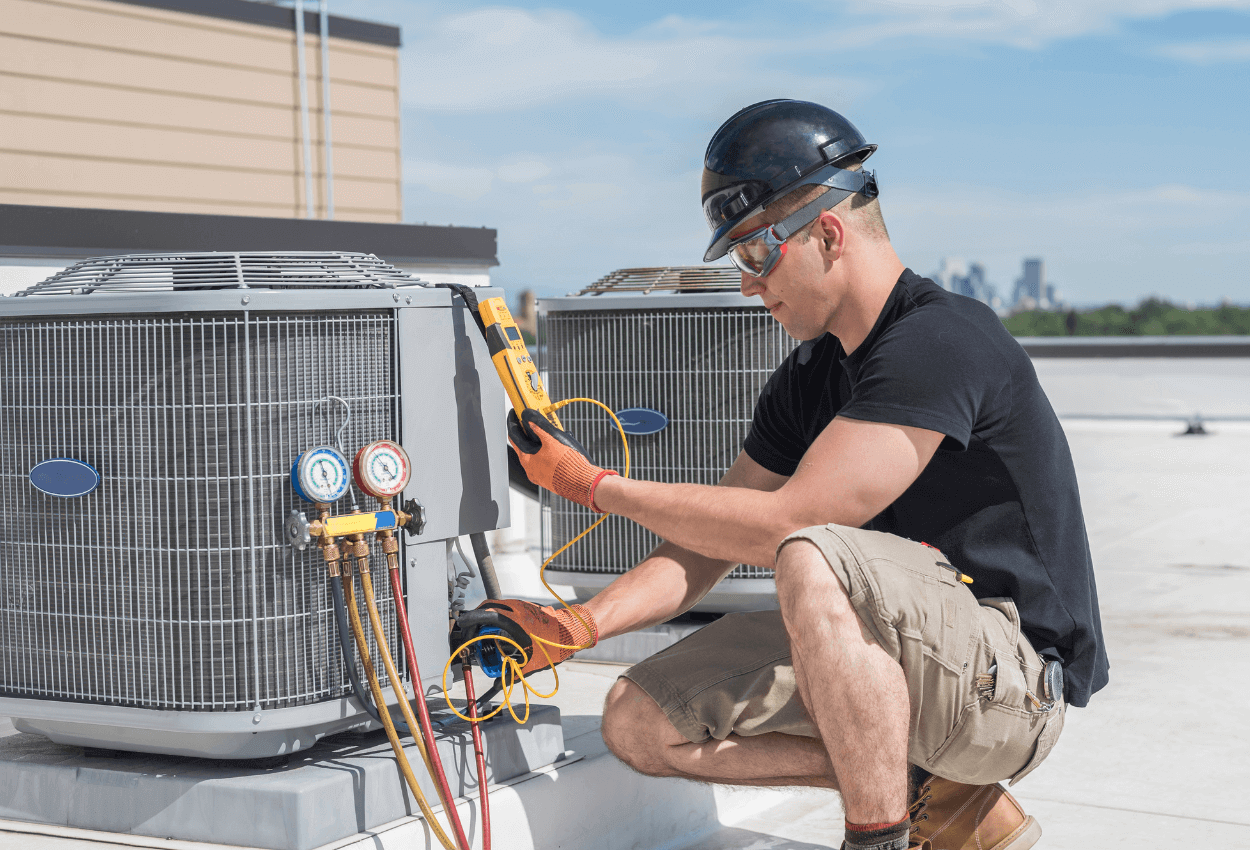 How to Improve HVAC Airflow in Your Home or Business
You must maintain your HVAC unit over time. However, when you notice weak airflow in your home or business, here are some simple ways to improve your HVAC airflow:
Regularly clean your air filters
Open and clean A/C supply vents
Ensure that your ductwork is not leaking
Clean your A/C blower blades
Polar Bear Mechanical Is Here to Help Fix All of Your Airflow Problems
HVAC airflow problems can cause uncomfortable temperatures in your space and your utility bills to rise. Plus, it's not good when your heating and cooling system has to work twice as hard. When you notice weak airflow or other HVAC airflow problems in your home or business, you must call HVAC professionals that will quickly respond to your HVAC airflow problems.
Whether you feel your space isn't being cooled down as efficiently as it used to, or you're suspicious of the integrity of your ductwork, the HVAC technicians at Polar Bear Mechanical are here to help you fix your airflow problems. With our guidance and support, you'll be able to have your heating and cooling system running smoothly and properly in no time! Also, if you'd like our HVAC experts to run diagnostics on your ductwork system to ensure it's in tip-top shape, we have you covered. You can rest assured that our HVAC technicians are here to help you with all of your HVAC airflow problems. If you have any questions about your HVAC unit, or if you want to schedule an appointment, contact Polar Bear Mechanical!